Swiss quality and experience,
since 1900
HUGGENBERGER AG is a boutique Swiss company specialized in the development and production of high-precision measurement system for dams and engineering structures.
Founded in 1900 by the namesake, the Company was able to establish itself as a specialist for the instrumentation of dams with the first project of the Schräh dam (Wägi Valley, Switzerland – at 111.6 m the world's highest hydro dam at that time). Since then, over 400 dams worldwide were equipped with HUGGENBERGER instruments.
Today, HUGGENBERGER AG is successfully active on all 5 continents.
Our Vision
Renewable energy sources, engineering buildings heritage, interconnected and smart facilities: the World is seeking for data to improve safety and to extend lifespan of infrastructures. Structural monitoring is just the first and thus the most important step to take. A mandatory tool in order to improve awareness of the construction's behavior.
Our Mission
A passion for detail is the basis for the Swiss precision culture. We want to study the right solution for each project, bringing passion to details at the service of Infrastructure.
We strive to provide top quality instruments and services, with no compromises.
This is what we do since ever.
Unique physical measuring solutions – Swiss made
Here HUGGENBERGER AG presents itself as a parfect partner for customized instrumentation solutions.
All necessary instruments are built with passion and comprehensive know-how to reliably measure and display deformation, inclination, force or pressure variations.
Our products and systems are mainly used to monitor large structures such as dams, tunnels or construction wells.
Due to our strong reputation, extensive experience and local presence through representatives in more than 20 countries, HUGGENBERGER AG succeeds in being active on all five continents.
The Group
Sisgeo specializes in the design, manufacture of high-precision measuring instruments for civil and geotechnical engineering applications.
The company was founded in 1993 and today is one the major players in the geotechnical field globally.
Sisgeo is also the holding of a group of companies that includes Huggenberger AG and Field S.r.l. (service company).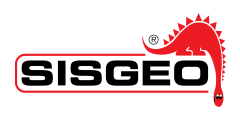 Established in 1993
Via F.Serpero 4/F1
20060 Masate (MI) – Italy
 +39-02.95.76.41.30
info@sisgeo.com
www.sisgeo.com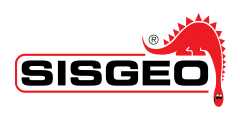 Established in 2018
50 rte de St André
27220 Jumelles France
+33.(0)7.89.64.02.36
nicolaspoitrineau@sisgeo.com
www.sisgeo.fr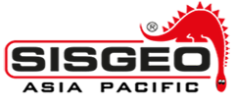 SISGEO ASIA PACIFIC Co, Ltd.
Established in 2012
93 Soi Udomsuk 37
10260 Bangkok ( Bangkok ) Tailandia
(+66) 2 042 5503
info@sisgeoasia.com
www.sisgeoasia.com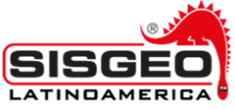 Established in 2012
Bogotá: Carrera 16A No. 80-06/16 – Oficina 506, Edificio Ontario – Medellín: Calle 6 # 17-105 Casa de Campo
+57 1 6368710
info@latinoamerica.sisgeo.com
www.latinoamerica.sisgeo.com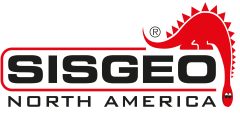 Established in 2021
CIVIONIX SYSTEMS Ltd.
Vancouver ( British Columbia ) Canada
+1 778 316 6064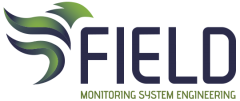 Established in 2000
Via delle Rose, 7a
24040 Lallio (Bergamo) Italia
+39 035 203471
Fax: +39 035 203448
info@fieldsrl.it
www.fieldsrl.it
HUGGENBERGER AG – Your reliable partner for the physical security monitoring of engineering structures, since 1900